Book Your Visit
We're committed to your comfort. We pair a medically rigorous practice using innovative techniques with a patient-centred approach, prioritizing both your dental health and overall wellness.
Book Now
Refer a Patient
As Certified Oral and Maxillofacial specialists, we offer a full spectrum of treatments. With our extensive training and experience, dedicated staff, and state-of-the-art equipment and facilities, you can feel confident referring a patient to our care.
Refer Now
Oral Surgery Procedures
Dental Emergency

Extractions

Implants

Pathology/Mucosal Diseases
Close
Dental Emergency

Contact the office immediately to be directed to our on-call surgeon

Extractions

Extractions and surgical removal of teeth including impacted wisdom teeth
Exposure and bonding of retained teeth

Implants

Pre-prosthetic evaluation

Surgical placement of dental implants

Bone augmentation and grafting for future implant site

Sinus lift in preparation for dental implants

Pathology/Mucosal Diseases

Evaluation, biopsy, and surgical removal of oral cysts and lesions

Evaluation and diagnosis of oral infections



Next Procedure east
Maxillofacial Surgery Procedures
Orthognathic

Trauma

Facial Rejuvenation

IV Sedation
Close
Orthognathic

Evaluation, treatment, and realignment of jaws that are too small or too large

Reconstructive jaw surgery and bone grafting

Surgical treatment of facial deformities

Trauma

Surgical management of facial fractures

Facial reconstruction

Facial Rejuvenation

IV Sedation
Next Procedure east
Prepare for Your Visit
Before you come in, please fill in the relevant form and take a look at our resources for patients.
Three Convenient Locations
Yaletown
209 – 179 Davie St. Vancouver, BC V6Z 2Y1
P: 604.688.7781
F: 604.683.2203
E: Email us
M-F: 8 a.m. – 4:30 p.m.
North Vancouver
370 – 138 E 13th St. North Vancouver, BC V7L 0E5
P: 604.416.2670
F: 604.416.2678
E: Email us
​M-F: 8 a.m. – 4:30 p.m.
Port Coquitlam
230 – 2755 Lougheed Hwy. Port Coquitlam, BC V3B 5Y9
P: 604.464.6833
F: 604.464.3168
E: Email us
M-F: 8 a.m. – 4:30 p.m.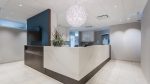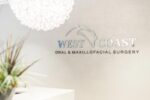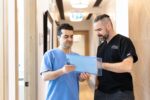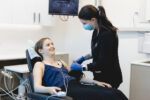 +5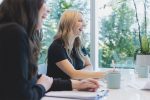 "I had a tooth extraction done on an upper back molar that was not loose on Friday and the team at the North Vancouver office were amazing. I have had no pain what so ever and the entire appointment took about 40 minutes. I highly recommend!"

"Would highly recommend West Coast Oral Surgery and Dr. Ali Sadeghi for wisdom teeth extraction. The team's high level of care eased my nerves and my procedure went smoothly. Thanks to the exceptional patience of the receptionists and nurses to answer all my questions, I left feeling well informed and prepared for my next steps."

"Dr Barr and his team were awesome, I was really nervous and had some complicated wisdom teeth to be removed. The team were so kind and patient, really recommend these guys."
Previous Slide
Next Slide