When Dr. Sadeghi joined West Coast Oral & Maxillofacial Surgery, the practice was already well established in the Vancouver, Port Coquitlam, and North Vancouver communities. Founded in the 1960s by three oral surgeons, it was known for providing patient-centered care. Today, Dr. Sadeghi and Dr. Barr continue to build on that tradition of excellence while employing the latest technological and medical advancements.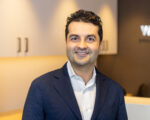 Dr. Ali M. M. Sadeghi
D.M.D., M.D., F.R.C.D.(C)
Certified Oral & Maxillofacial Surgeon
Dr. Sadeghi received his Doctor of Dental Medicine from the University of British Columbia in 2000 and his Doctor of Medicine from the Mount Sinai School of Medicine in New York City in 2005. He completed his internship, residency, and chief residency at the Mount Sinai Medical Center.
Dr. Sadeghi's surgical skills encompass the entire scope of treatment options for patients with congenital, acquired, or traumatic problems of the oral cavity, maxillofacial skeleton, and associated structures. His skills include the repair of all facial fractures, orthognathic jaw surgery, dental and craniofacial implants and associated bone grafting, maxillofacial pathology, and temporomandibular joint disorders.
Dr. Sadeghi is a Fellow of the Royal College of Dentists of Canada and a member of the B.C. and Canadian Association of Oral and Maxillofacial Surgery. An enthusiastic educator, he is an associate clinical professor in the dentistry program at UBC, where he was awarded the part-time teaching award in 2010. He is the Department Head of Oral and Maxillofacial Surgery at Lions Gate Hospital. In his free time, he enjoys spending time with his family, hiking, and fishing.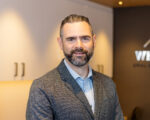 Dr. Torin Barr
D.D.S., M.SC., F.R.C.D.(C)
Certified Oral & Maxillofacial Surgeon
Dr. Barr earned his Doctor of Dental Surgery at the University of Western Ontario and completed his four-year Oral and Maxillofacial Surgery residency at the University of Toronto. He received extensive training in multiple aspects of surgery with a special emphasis on dental implants, advanced bone grafting, and orthognathic surgery. Dr. Barr has written several articles and his master's thesis on bone biology and the use of bone morphogenic proteins to induce bone formation.
Following his residency, Dr. Barr was a partner in a well-established OMFS group practice in Kingston, Ontario. He maintained a busy schedule at several local hospitals and taught as an adjunct professor in the Queen's University Faculty of Medicine.
In 2015, Dr. Barr joined West Coast Oral Surgery. He and his wife, Deborah, have three busy children. Together they enjoy everything Vancouver and its surrounding mountains have to offer, spending their free time skiing, biking, and hiking.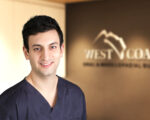 Dr. Amro Foda
BSc, DMD, FRCD(C)
Certified Oral & Maxillofacial Surgeon
Dr. Foda grew up in Edmonton, AB, where he completed his undergraduate studies at the
University of Alberta. He obtained a Bachelor of Science degree with distinction in the areas of biological and physical sciences. He then attended the University of British Columbia, where he obtained his dental degree. During his dental school education, he decided to pursue subspecialty training in the field of oral and maxillofacial surgery, leading him to New York City, where he spent four years developing his skills at the Montefiore Medical Center/Albert Einstein College of Medicine.
At Montefiore, Dr. Foda practiced a full scope of oral and maxillofacial surgery including dentoalveolar surgery (dental extractions, biopsies, alveoloplasty, etc.), orthognathic surgery, dental implant reconstruction, management of maxillofacial trauma, TMJ surgery, pre-prosthetic surgery, bone graft reconstruction, and management of severe odontogenic infections. He also participated in various off-service rotations including internal medicine, general surgery, anesthesia, surgical intensive care, emergency medicine, otorhinolaryngology, and plastic surgery. He is proficient in the safe delivery of outpatient intravenous deep sedation.
After completing his residency, Dr. Foda subsequently completed the National Dental Specialty Examination of Canada in his field. Although he greatly enjoyed his time in New York City, his love for Canada brought him back to the West Coast. Joining the West Coast Oral & Maxillofacial Surgery team, he maintains part-time affiliations with UBCH/VGH as a surgical assistant. In his spare time, Dr. Foda enjoys travelling, playing the guitar and drums, playing soccer, snowboarding and trail biking.
Ready for an appointment?
We provide expert consultations, treatment, and follow-up appointments at our three clinic locations. Come and visit!